Koniunktura makroekonomiczna w Mołdawii w warunkach kryzysu gospodarczego 2008-2009
Mihail PĂDUREAN

"1 Decembrie 1918" University in Alba Iulia
Abstrakt
Światowy kryzys ekonomiczny wywarł negatywny wpływ na rozwój gospodarczy w Mołdawii, jednak ostatnie trendy wskazują, że od 2010 roku kraj notuje niewielki wzrost. Celem artykułu jest wskazanie problemów, z jakimi borykała się Mołdawia w trakcie recesji, jak również późniejsze zmiany w zakresie makroekonomicznych wskaźników. Praca stanowi przegląd materiałów źródłowych Instytutu Ekonomii Republiki Mołdawii (the Institute of Economics of the Republic of Moldova) i innych organizacji oraz przegląd literatury przedmiotu i własnych opinii autora. Wykorzystano w niej metodę opisową, jak również elementy wnioskowania dedukcyjnego i indukcyjnego.  
Bibliografia
BARRO R.,J., XAVIER S., 2004. Economic Growth. Second Edition, New Delhi: Pretince Hall of India.
CHISTRUGA M., 2009. EvoluĠia dezvoltării economice a Ġărilor Europei Centrale úi de Est în perioada post-integrare. Ph.D. Universitatea Liber Internationala, Chisinau. Website: http://www.cnaa.md/files/theses/2009/13433/marcel_chistruga_thesi s.pdf.
CHISTRUGA M. CLIPA V. and FALA, A., 2010. Analiza performantelor comertului exterior al Moldovei prin prisma regimurilor preferentiale de comert. Chisinau: Institutul de Economie Finante si Statistica.
FALA A., 2010. Evolutii economice recente – Moldova reintra intr-o faza de relansare economica. [online] Available at: www.iefs.md.
FALA A., SEPTELICI V., 2011. Aspecte cantitative în trioul: variabile monetare, inflatie, crestere economica (Cazul Republicii Moldova), [online] Chisinau: Institutul De Economie Finante si Statistica. Website: http://iefs.md/ro/activitatea-iefs/publicacii/74-aspecte-cantitative-n-trioul-variabile-monetare-inflaie-cretere-economic-cazul-republicii-moldova.html.
GALATESCU A., RADULESCU B. and COPACIU M., 2007. Estimarea PIB potential in România, Caiet de studii, nr.20, Banca Nationala a Romaniei. Website: http://www.bnr.ro/ PublicationDocuments.aspx?icid=6786.
MARANDICI I., 2008. Remittances and Development in Moldova. Website: http://www.viitorul.org/public/1258/en/Marandici_eng_3.pdf.
Migration Policy Institute, 2007. Remittances Profile: Moldova. Website: http://www.migrationinformation.org/DataHub/remittances/Moldova.p df.
The International Bank for Reconstruction and Development / The World Bank 2010.
Global Economic Prospects: Fiscal Headwinds and Recovery. Regional appendix: Europe and Central Asia. Website: http://siteresources.worldbank.org/INTGEP2010/Resources/ GEP2010 Summer2010-ECAAnnex.pdf.
United Nations, 2009. World Economic Situation and Prospects 2010. Global Outlook.
New-York. Website: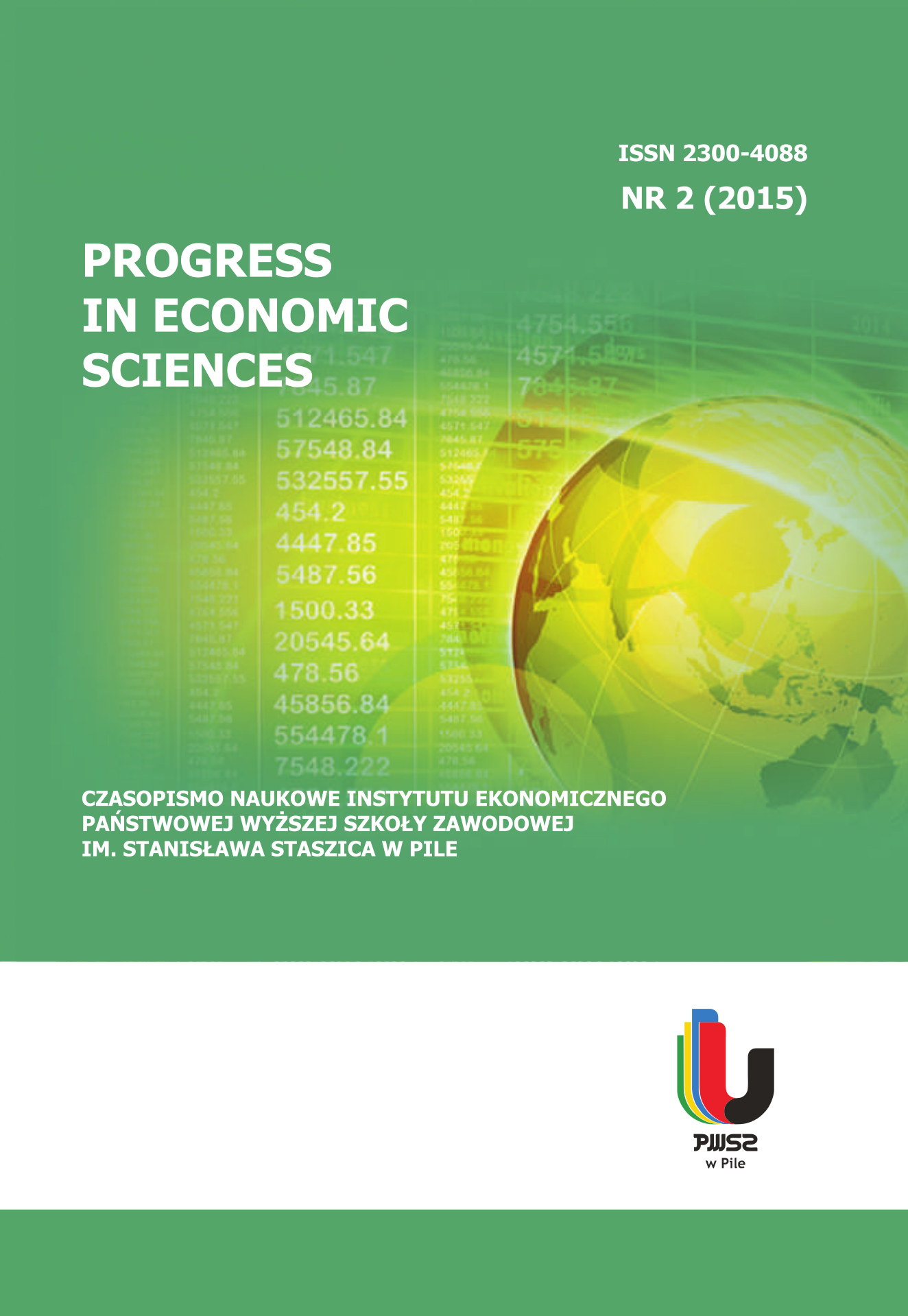 Artykuły w Progress in Economic Sciences w wersji drukowanej i internetowej publikowane są w oparciu o zasady Open Access na licencji CC - Creative Commons Uznanie autorstwa, autorzy mogą dowolnie dysponować tekstami w wersji opublikowanej w czasopiśmie.