Zrównoważony rozwój regionu: przypadek Centrum Logistycznego w Pirot
Dragan Kostic

Free Zone Pirot

Aleksandar Simonovic

Free Zone Pirot

Vladan Stojanovic

Free Zone Pirot
Abstrakt
Szukając zrównoważonego rozwiązania dla rozwoju lokalnego obszaru, miasto Pirot, Republika Serbii oraz firma Wolna Strefa Pirot stworzyły publiczno-prywatne partnerstwo w celu rozwoju Centrum Logistycznego w Pirot. Obejmuje to bimodalny terminal transportowy z parkiem przemysłowym, który umożliwia przyciąganie nowych inwestorów, zmniejsza poziom zanieczyszczenia środowiska, zwiększa zastępowanie paliw kopalnianych, redukuje koszty transportu i łączy się z multimodalną siecią transportową.
Bibliografia
ADRIATIC-DANUBE-BLACK SEA MULTIMODAL PLATFORM project (2014), Funding programme: South East Europe Transnational Cooperation Programme. Programme call and priority: 3rd Strategic Call, AoI 3.3 Improve framework conditions for multi modal platforms, 24/04/2012 – 31/12/2014, Ref. Number SEE/C/0004/3.3/X.

ITALBALK Report, Prefeasibility study, Intermodal Logistic Centre Pirot (2011), Subproject 2 – Analysis of technical and economic feasibility of new Maritime Intermodal lines between Italy and the Balkan countries, Project: ITALBALK – "Integration of Logistics and Transportation on Relations ITALY-BALKANS "Activities: 2.4 economic sustainability, Updated: 31/05/2011.

KOSTIĆ D., SIMONOVIĆ A., STOJANOVIĆ V. (2016), Logistic Center Pirot – Euro Asian intermodal transport node, [in:] The priority directions of national economy development 2016, edited by J. Đ. Todorović, M. Radosavljević, University of Niš, Faculty of Economics, Niš, ISBN: 978-86-6139-129-3.

MISP – Municipal Infrastructure Support Program (2014), Feasibility Study, Pirot Logistics Center, December 2013, CRIS 223–292 (08/SER01/13/21), Municipality Pirot, P2011 – 3,Pan European Corridors (2016), Wikipedia, https://commons.wikimedia. org/w/index.php?curid=486764 (accessed on 21 February 2016).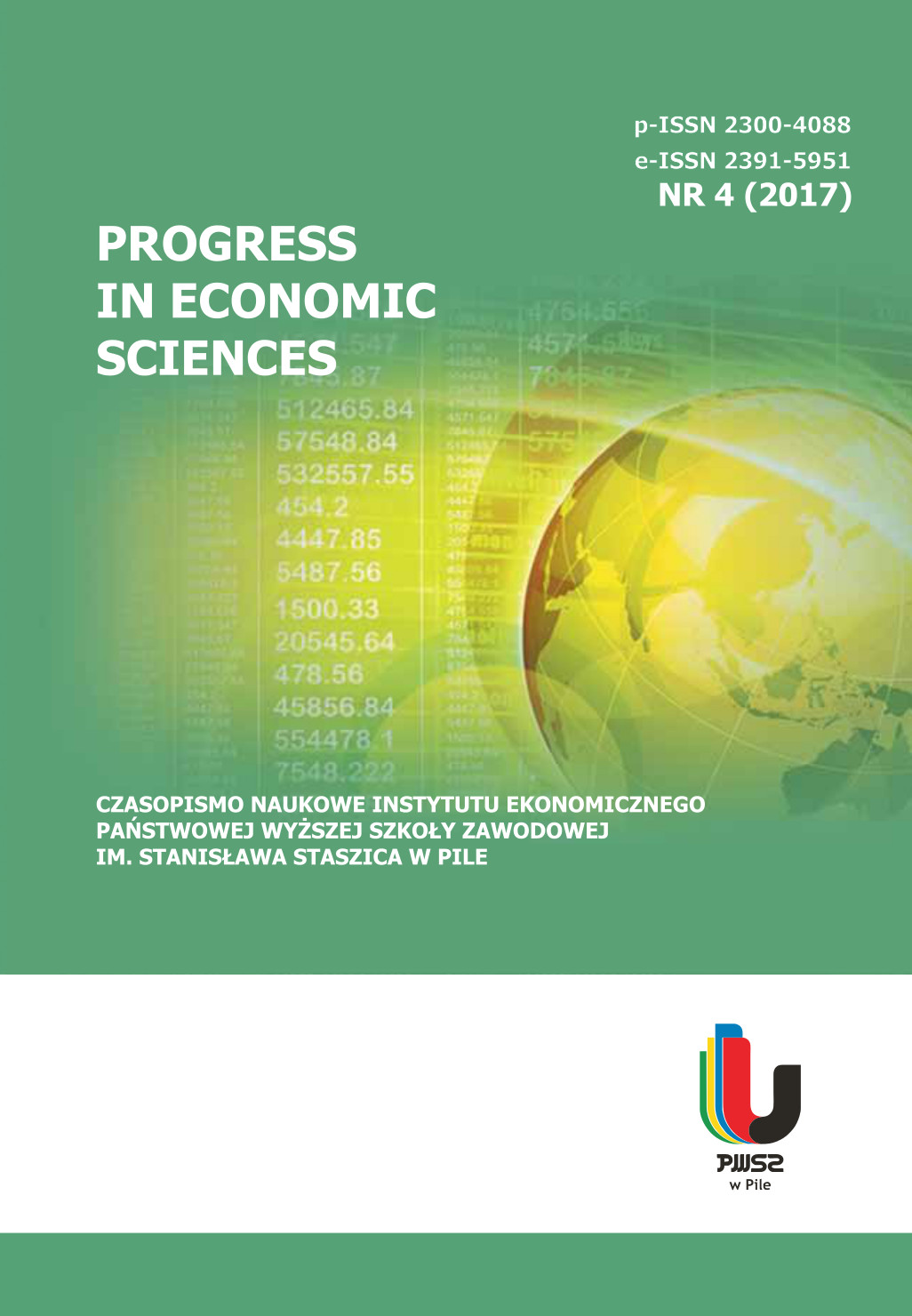 Artykuły w Progress in Economic Sciences w wersji drukowanej i internetowej publikowane są w oparciu o zasady Open Access na licencji CC - Creative Commons Uznanie autorstwa, autorzy mogą dowolnie dysponować tekstami w wersji opublikowanej w czasopiśmie.